GM Ignition Switch Failure and Accident Lawsuits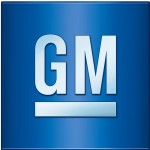 Drivers and passengers who suffer injuries in accidents with defective GM ignition switches may have legal recourse.   On February 7, 2014, and afterwards, GM and NHTSA announced the recall of millions of cars that are thought to be affected by defects in the GM ignition switches.   Cars with these switches are at great risk of moving their ignition from run to accessory/off, and thus shutting off engines, their airbags, certain ABS brake functions, the power-steering, and other car functions.   GM has known about this defect for over a decade, and failed to warn of it.  As a result, many injured drivers and passengers may be able to file a claim seeking compensation for medical bills, pain and suffering, death, and other damages.
Affected Cars and Models
The GM ignitions switches may "key off" or move to ACC (accessory) if your knee hits your keys, your key chain and fob are too heavy, you hit a bump or pothole, or you are involved in an accident.   NHTSA has reported many wrecks and at least 13 deaths—and those numbers will no doubt increase.  GM's cars that contain this defective part include:
| | |
| --- | --- |
| Chevrolet Cobalt | 2005 to 2010 model years ("MY") |
| Chevrolet HHR | 2006 to 2011 MY |
| Daewoo G2X | 2007 to 2009 MY |
| Opel/Vauxhall GT | 2007 to 2010 MY |
| Pontiac G4 | 2005 to 2006 MY |
| Pontiac G5 | 2007 to 2010 MY |
| Pontiac Pursuit | 2005 to 2006 MY |
| Pontiac Solstice | 2006 to 2010 MY |
| Saturn Ion | 2003 to 2007 MY |
| Saturn Sky | 2007 to 2010 MY |
| Cadillac CTS | 2003 to 2014 MY |
| Cadillac SRX | 2004 to 2006 MY |
| Chevy Camaro | 2010 to 2014 MY |
AIEG's Role
The GM Ignition Switch Litigation has gone from one case to many hundreds of claims in the last few years. This litigation has many technical, procedural, and discovery-related complexities which make it crucial for claimants' attorneys litigate effectively against the well-funded and highly-experienced lawyers that GM is employing to fight these claims. The number and model of vehicles involved in this litigation is growing by the day, and AIEG is helping its members stay on the forefront of this issue.
AIEG members are involved in every aspect of the GM Ignition Switch Litigation; from individual cases, to the MDL and its Executive Committee, to the bankruptcy proceedings that GM is trying to use as a liability shield against many of the claims.  AIEG helps its members navigate this litigation by holding regular webinars and teleconferences to inform members about recent developments, effective tactics, litigation strategies, and how to properly screen for cases.  AIEG also maintains a growing collection of pleadings, written discovery, motions, briefs, and shareable documents and deposition transcripts of key witnesses and experts that help its members focus their efforts on issues that have been effective in other cases.
More on the GM Ignition Switch Recall